Representatives of USC Shoah Foundation in Iraq for conference on trauma
Fri, 05/04/2018 - 10:09am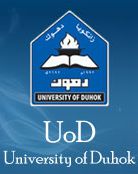 Two USC Shoah Foundation representatives will participate in a conference this weekend in northern Iraq that seeks to address a dearth of psychological support for hundreds of thousands of refugees left traumatized by the reign of the Islamic State – also known as ISIS – between 2014 and 2017.
Karen Jungblut, the Institute's director of global initiatives, and Qanta Ahmed, a physician and member of USC Shoah Foundation's Next Generation Council, will both speak at the International Conference on Genocide and Mass Trauma at the University of Duhok.
Co-sponsored by the University of Duhok and German Peace Services, participants will discuss challenges and solutions in the field of genocide studies and traumatology, with an eye toward a creating better future in Iraq.
The terror inflicted by ISIS has left some 600,000 people —many of them members of Yazidi community and refugees from Syria -- living in refugee camps in northern Iraq. Large numbers of these refugees will require long-term psychological support, but at present only four psychiatrists provide mental health services for these patients in the Duhok region, conference organizers say.
Jungblut, the Institute's director of global initiatives, will speak on Saturday about the importance of giving survivors a voice through testimony.  Ahmed, who is also a member of the Institute's advisory committee on Countering Contemporary Antisemitism Through Testimony, will discuss Islamism in one panel and trauma's effect on sleep patterns in another.
On Sunday, conference participants – including Jungblut and Ahmed -- will visit refugee camps as well as Lalish, a small mountain village considered to be the holy place of the Yazidi people, who were singled out for mass murder and persecution by ISIS.
The severe mental health consequences for the refugees led to the 2016 formation of the University of Duhok's Institute of Psychotherapy and Psychotraumatology (IPP), which helped organize the event. Funded by the Ministry of Science, Research and Arts of Baden-Württemberg, Germany, the IPP offers a new master's degree in psychotherapy and psychotraumatology and aspires to train Iraqi students to work with the traumatized population.
Jungblut's presentation will share insights into the challenges of recording survivor testimonies, such as putting the interviewee in a position to re-live their traumatic experiences, or helping archivists who might be impacted by vicarious trauma when working with the survivor testimonies on a daily basis. She will discuss how to address the ethical challenges of recording testimonies, and speak about a process that needs constant reflection to guide the work so as to not to do more harm than good.
Ahmed's first presentation, "Islamism: the totalitarian foundations for modern genocide," will differentiate Islamism, which she calls "the modern day 20th-century political totalitarianism," from Islam "the ancient monotheism and sequitur of Abrahamic faith." 
Her second presentation will explore the impact on sleep and role of narrative medicine in the female trauma survivor. The talk will examine, among other things, sleep disorders in the traumatized female, such as insomnia and PTSD-related parasomnias.
Like this article? Get our e-newsletter.
Be the first to learn about new articles and personal stories like the one you've just read.