The Sacred Duties of Democracy: Gerda Weissmann Klein
Tue, 11/03/2020 - 5:24pm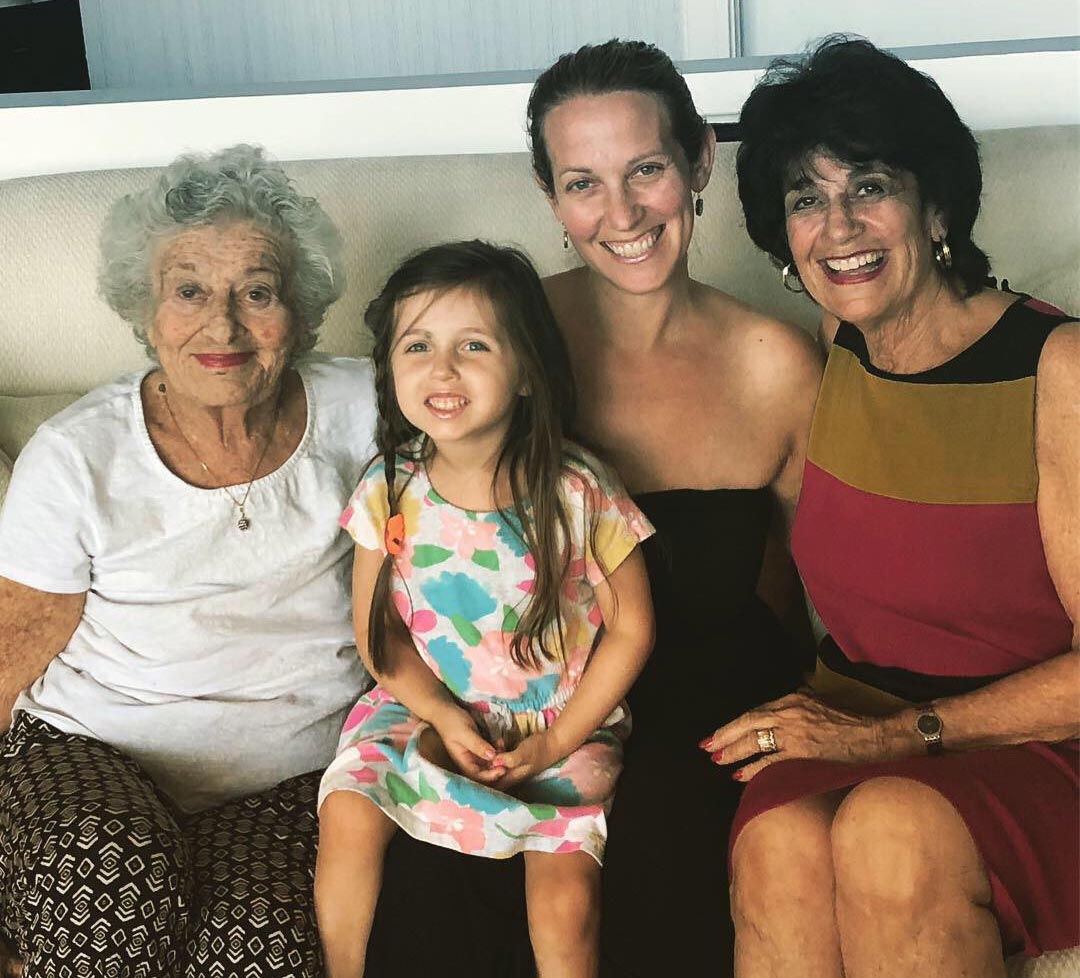 Four generations: Gerda Klein with her great-granddaughter Kayla, granddaughter Alysa Cooper and her daughter Vivian Ullman
As Americans head to the polls on Election Day, Alysa Cooper, granddaughter of Holocaust Survivor Gerda Weissmann Klein, is working hard putting her grandmother's values into practice.
Alysa is Executive Director of Citizenship Counts, a non-partisan organization started by Gerda in 2008 to educate middle and high school students on citizenship and encourage them to appreciate their rights and responsibilities as Americans.
Since arriving in the U.S. in 1946 after suffering unimaginable horrors and losing her entire family in the Holocaust, Gerda has cherished the basic democratic freedoms enjoyed by Americans on Election Day.
Alysa says. "My grandmother has always remembered where she came from and views the right to vote as being one of our sacred privileges."
Today, Alysa says her grandmother, now 96, remains optimistic despite the uncertain political climate. "She says you have to believe that everyone that has the opportunity to vote wants the best for their country, for their children, and for the future."
In the following clip from the testimony she gave to USC Shoah Foundation in 1995, Gerda described being liberated by the American Army and her first taste of freedom.
Like this article? Get our e-newsletter.
Be the first to learn about new articles and personal stories like the one you've just read.