Countering Hate: FBI Report Highlights Need for Concerted Response to Hate Crimes
Fri, 11/20/2020 - 12:53pm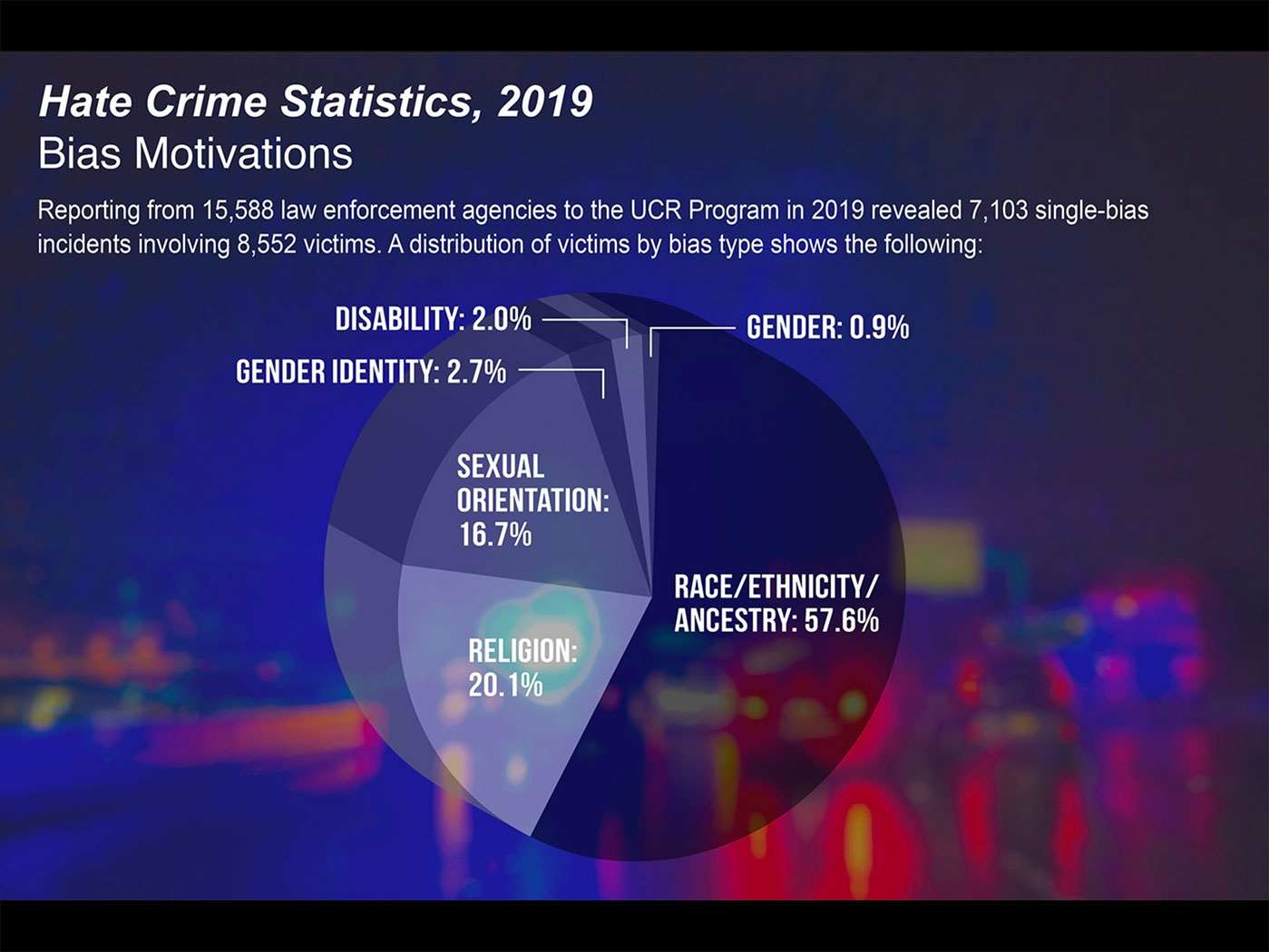 A new FBI report says hate crimes increased dramatically last year by the highest margin since 2008.
Antisemitic hate crimes rose by 14 percent with a total of 953 hate crimes recorded against Jews and Jewish institutions. Reported incidents of assault, vandalism and harassment included a white supremacist shooting at a Chabad center in Poway, California, a shooting in Jersey City, New Jersey, and a stabbing in Monsey, New York.
"These new findings reflect a continuing and worrying trend that must be met with a concerted and forceful response," said USC Shoah Foundation Finci-Viterbi Executive Director Stephen Smith. "USC Shoah Foundation has developed strategies and resources to push back against this scourge of identity hate and we will continue to make these as widely available and accessible as possible."
USC Shoah Foundation is well-equipped to lead the charge against recurrent antisemitism with a range of programs including: the Stronger Than Hate Initiative; IWitness, an online resource from USC Shoah Foundation for educators and students; Echoes & Reflections, a Holocaust education partnership with the ADL and Yad Vashem; and Teaching with Testimony, an educational program with Discovery Education that unlocks the powerful classroom potential of testimony.
Smith pointed out the critical role that education plays in countering antisemitism. Earlier this year a national survey commissioned by Echoes & Reflections found that students exposed to Holocaust education were found to hold more pluralistic attitudes and were more open to differing viewpoints.
"Research shows testimony-based education is one of the most effective means to counter hatred," said Smith.
Like this article? Get our e-newsletter.
Be the first to learn about new articles and personal stories like the one you've just read.