USC Shoah Foundation Applauds Creation of California Council on Holocaust and Genocide Education
Wed, 10/06/2021 - 9:14am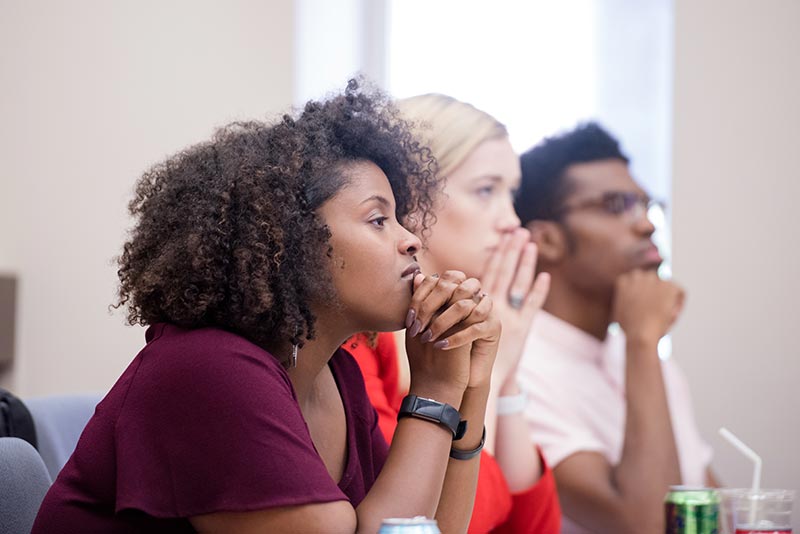 USC Shoah Foundation welcomes the creation of California Governor Gavin Newsom's Council on Holocaust and Genocide Education.
USC Shoah Foundation Finci-Viterbi Executive Director Stephen Smith, who in May offered expert testimony in support of the Council's creation, said the group will play a critical role in arresting the current decline in awareness about the Holocaust and other acts of genocide among young people. 
"National surveys have consistently demonstrated that Holocaust education works," Smith said. "The Council on Holocaust and Genocide Education will help build on existing initiatives with a range of tools and best practices that have been demonstrated to recognize and respond to instances of antisemitism and bigotry."
The new Council will be responsible for developing a volunteer speaker's bureau of individuals—such as Holocaust survivors—that can engage teachers and students in grades 4 to 12 in conversation about the lessons of genocide, providing proven methods and resources to support schools throughout the state that are dealing with acts of bigotry or discrimination, and hosting educational events and seminars for educators, students and other interested parties.
USC Shoah Foundation's incoming Interim Executive Director Dr. Kori Street, who worked closely with Governor Newsom's staff on the creation of the council, said there already exists a receptive audience for the innovative resources and tools it will provide. "Time and time again we find that teachers and students are eager to recognize and counter antisemitism, racism, xenophobia and other forms of hatred," they said. "The Council on Holocaust and Genocide Education will equip them to do so."
Koret Foundation President and USC Shoah Foundation Councilor Anita Friedman, who worked on the effort to create the council as well as the draft Never Again Act that preceded it, said "I have been working with leaders at the highest levels of government and they agree: Holocaust education for our children is needed. When done right with the use of survivor testimony, Holocaust education of our youth changes hearts and minds and results in a more morally courageous and socially responsible next generation."
USC Shoah Foundation is well-equipped to lead the charge against recurrent antisemitism with a range of programs including: the Stronger Than Hate Initiative; IWitness, an online resource from USC Shoah Foundation for educators and students; Echoes & Reflections, a Holocaust education partnership with the ADL and Yad Vashem; and Teaching with Testimony, an educational program with Discovery Education that unlocks the powerful classroom potential of testimony.
Last year a national survey commissioned by Echoes & Reflections found that students exposed to Holocaust education were found to hold more pluralistic attitudes and were more open to differing viewpoints, and other research shows that testimony-based education is one of the most effective means to counter hatred.
Like this article? Get our e-newsletter.
Be the first to learn about new articles and personal stories like the one you've just read.