"I'm Just Acting, But This Was Her Real Life"
Title actress in My Name Is Sara found courage and empathy in playing Holocaust survivor
Thu, 08/04/2022 - 12:27pm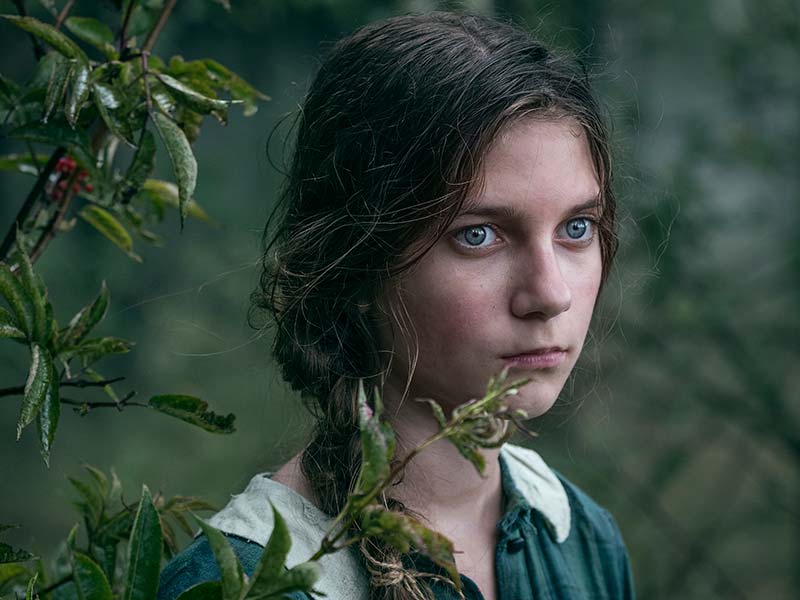 When Zuzanna Surowy needed to make herself cry as the lead actress in the Holocaust-era feature film My Name Is Sara, she followed the advice of her co-star to "put a demon inside of her" – to imagine something so tragic it would bring tears to her eyes.
It was much harder for Surowy, then 15, to follow the second half of that directive: to leave the demon on the set.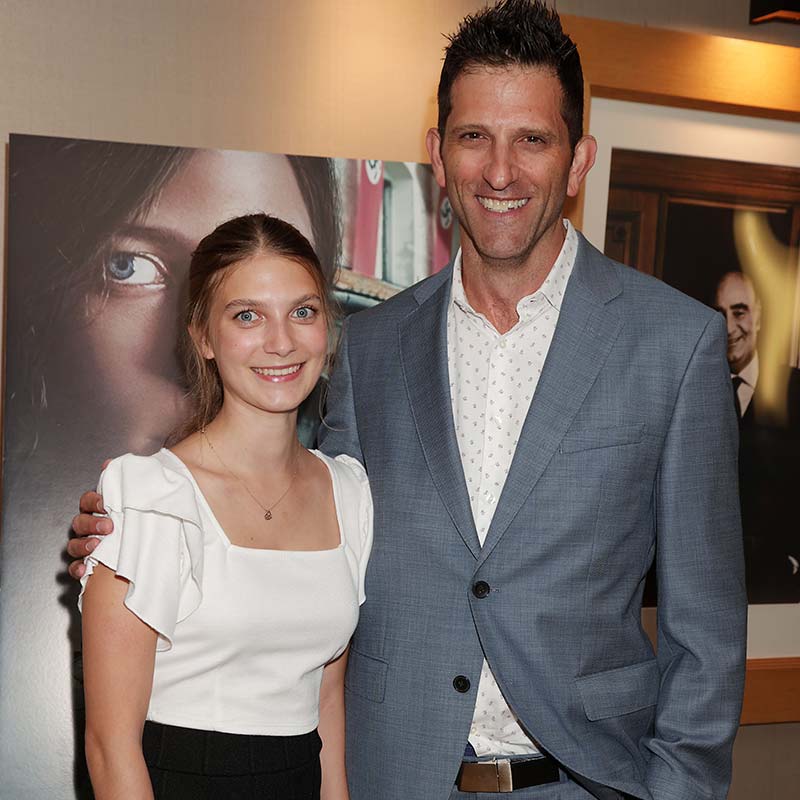 "In a movie, every emotion is real. Those were not fake tears, they were my tears," Surowy said from her home in southern Poland after a U.S. tour to promote My Name Is Sara, which was released in July and is currently playing in theaters nationwide. "But when I got back to my hotel, I was crying because even after the hardest day, the most difficult scenes, all the crying I had to do and the bad things I had to think about—I could hug my mom. I have my family and people who care about me. But Sara had no one. She was left alone in a barn, starving. I had that thought in my head all the time: I am just pretending to be here, I'm just acting. But this was her real life."
Surowy, acting for the first time, was named best actress at the Warsaw Jewish Film Festival. The film, accepted to more than 50 festivals, took home five best feature awards. My Name Is Sara was produced by James Lucy Productions in association with USC Shoah Foundation and is based on the true story of Sara Góralnik Shapiro. Sara's son, Mickey Shapiro, and Andy Intrater, also the son of Holocaust survivors, are executive producers for the film. Shapiro and Intrater both serve on the executive committee of USC Shoah Foundation's Board of Councilors.
In the film, which hews closely to Sara Góralnik's true story, Sara escapes the Korets ghetto in Poland at the age of 12 and convinces an Orthodox Christian Ukrainian family living in Nazi-occupied eastern Poland that she is a Christian girl fleeing an abusive home. She is offered meals and a place to sleep in the barn in exchange for work as a nanny and farmhand. While enduring Nazi and partisan raids, Sara must also fend off the suspicions of the farmer's wife, Nadia, played by Michalina Olszańska, who constantly tests Sara, trying to expose her as a Jew.
On set, it was Olszańska – along with the director, Steven Oritt — who mentored the young actress and looked out for her emotional well-being.
"You can't let the thoughts eat you from inside," said Surowy, now 20 and studying filmmaking at the University of Gdansk in northern Poland.
In preparation for the role, Surowy watched USC Shoah Foundation's Visual History Archive testimony of Sara Góralnik Shapiro.
"I was most amazed about Sara's strength, how brave she was," Surowy said. "In one second she became not even an adult, she became a machine. She had no time to think about what decisions to make. She had to just make them."
For Oritt, getting the right actor to play Sara was paramount. He had watched Sara's testimony and met with the real-life Sara Shapiro before she died in 2018. What most struck him about Sara was her silence.
"When I asked Sara how a child survives such an ordeal, she told me by staying silent. By listening and not talking. Every word she spoke was deliberately chosen," Oritt said.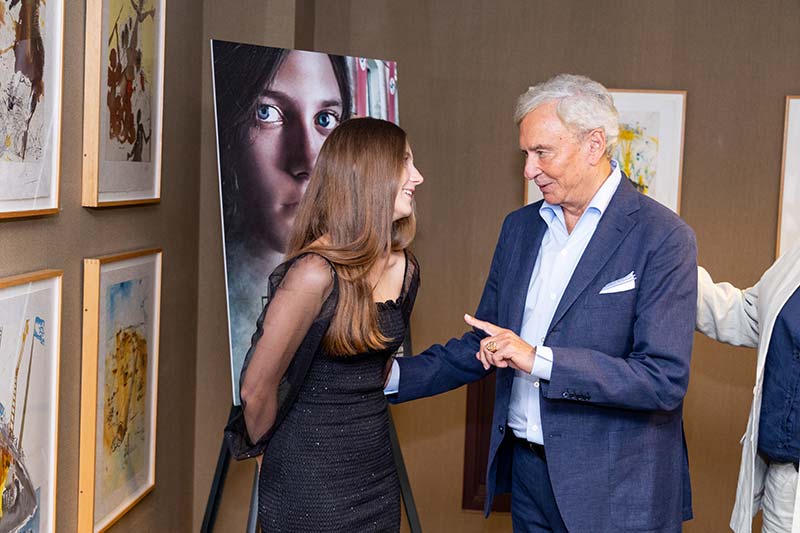 In 2017, Surowy answered an open casting call after seeing an online ad. Oritt saw in Surowy's expressive eyes and stoic demeanor the understated power he wanted for the role of Sara.
"There's this inner strength that Zuzanna exudes so easily," he said. He didn't worry that she had never acted before, or that her English was not strong. (The film is mostly in English.)
Before making the final call, Oritt took Surowy and another actress to visit Auschwitz to help them establish an emotional connection to the subject matter.
"I wanted them to have something to pull on from personal experience," he said.
Immersing herself in the Holocaust has been difficult, but not new to Surowy.
Poles still feel and remember the impact of the Nazi invasion in 1939, she said. Surowy knew the story of her great grandmother, who had pretended to have a terrible cough to fend off the advances of German soldiers when they barged into the bakery she ran with her sister.
Even so, visiting the barracks in Auschwitz, seeing how people were forced to live and how they were killed, gave Surowy a new perspective. "I knew about it, I heard about it and I saw photos and videos and we learned about it at school," she said. "But being there, that was the first time I really saw it, and I could feel it. I couldn't imagine how anyone survived."
She later visited Auschwitz-Birkenau with her school, as many Polish high schoolers do.
Producers and coaches on set helped Surowy understand more of the history and dig deeper into Sara's character. But she recognized that she could only go so far in inhabiting the mind of Sara Góralnik.
"She had to make decisions nobody wants to make. We can only imagine what we might do, not being in the situation that she was in," she said.
Surowy is grateful that in her family, no subject is taboo, and her parents talked her through the emotions of filming scenes involving rape, antisemitism, and mass murder. Her mother was on set every day.
In one of the film's most difficult scenes, SS officers round up the townspeople and announce they will execute 20 Ukrainians in retaliation for the killing of two Germans by partisans. Zuzanna's parents and her younger sister and brother were all extras in the scene.
"I had a lot of people behind me," Surowy said.
Her family's open-mindedness also helped her retain an optimistic worldview.
"I don't judge people based on who they are, but only on what they do. I always believe everything depends on the choices people make," she said.
Surowy believes that because of what she absorbed in making the film, she now has even more empathy for the people, especially young women, living through violence just across the border from her, as Russia wages war on Ukraine.
"I think it's amazing how Sara's story shows that during the war, there was no recipe for how to survive. Just every day is a new day, a new chance to get killed," she said. "So you have to think all the time."
My Name is Sara is playing in theaters across the country. It is not yet available on streaming services. For a schedule of current listings, please visit My Name Is Sara. View Sara Góralnik Shapiro's full testimony. Learn more about the making of the film.
Like this article? Get our e-newsletter.
Be the first to learn about new articles and personal stories like the one you've just read.