USC Student Leaders Encouraged to Apply for Stronger Than Hate Leadership Summit
Deadline Sept. 7!
Wed, 08/24/2022 - 10:58am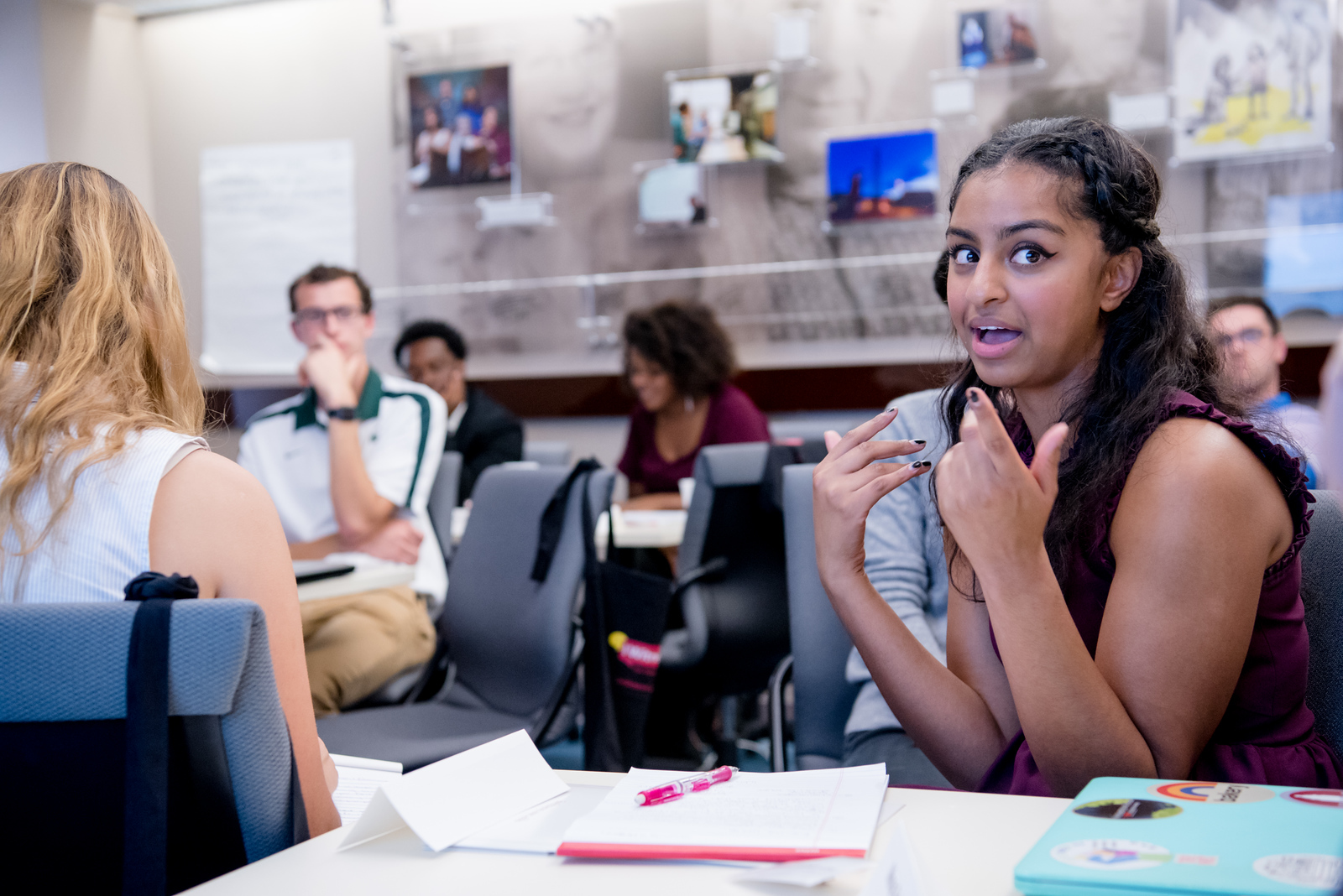 USC Shoah Foundation is accepting applications for USC student leaders to take part in the upcoming Stronger Than Hate Student Leadership Summit.
Triggered by the deadly white nationalist rally of August 2017 in Charlottesville, VA, USC Shoah Foundation's Stronger Than Hate initiative draws on the power of eyewitness testimony to help students and the general public recognize and counter antisemitism, racism, xenophobia and other forms of hatred.
The September 16-18 leadership event will be the first of what will become an annual opportunity for student leaders at USC—and, eventually throughout North America—to leverage their impact by joining a global network of change agents dedicated to identifying solutions to identity-based hate on campuses.
The Leadership Summit's will draw heavily on IWitness, USC Shoah Foundation's path breaking educational platform that that uses personal testimonies from survivors and witnesses of genocide to develop empathy, understanding, and respect. Since its launch in 2012, IWitness has brought 500 testimony-based resources to educators and students in over 91 countries around the world.
Lesly Culp, USC Shoah Foundation's Interim Director of Education and Outreach, described how testimony-based resources in IWitness have repeatedly proven effective in helping teach tolerance.
"Testimony empowers students to learn from the past, relate it to current instances and truly help them understand what it means to be stronger than hate," Culp said.
The three-day program will begin with a keynote presentation from USC Shoah Foundation Interim Finci-Viterbi Executive Director Dr. Kori Street and USC Chief Inclusion and Diversity Officer Dr. Chris Manning. It will also include workshops on subjects including differentiating bystander behavior from leadership behavior, identifying and developing values-based leadership plans, and producing written reflections on leadership identity.
USC students interested in applying for the Stronger Than Hate Student Leadership Summit must have at least sophomore class standing and one student leadership role during the 2022-2023 academic school year . For details on how to apply for the program, go to: https://iwitness.usc.edu/sites/university?at=mk
Deadline for applications is September 7, 2022.
Like this article? Get our e-newsletter.
Be the first to learn about new articles and personal stories like the one you've just read.