January 27 is International Holocaust Remembrance Day
Thu, 01/26/2023 - 2:11pm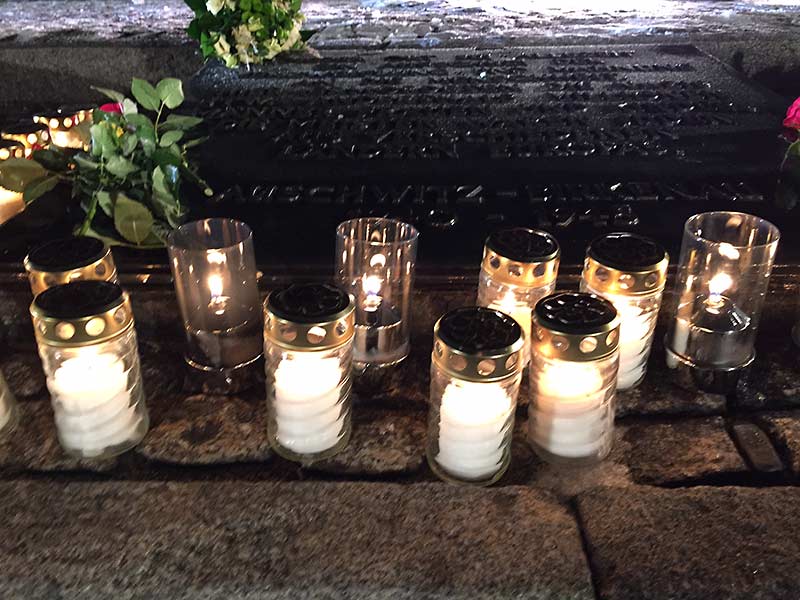 January 27 is designated by the United Nations General Assembly as International Holocaust Remembrance Day.
Tied to the anniversary of the liberation of Auschwitz-Birkenau, the day commemorates the six million Jewish victims of the Holocaust and millions of other victims of Nazism and seeks to promote Holocaust education throughout the world.
As we mark International Holocaust Remembrance Day, USC Shoah Foundation USC Shoah Foundation Finci-Viterbi Executive Director Dr. Robert Williams stressed the importance of survivor's voices in helping us engage with and learn from the past.
"Today, on International Holocaust Remembrance Day, we remember those who were murdered, and we do so with purpose," Williams said. "The words and memories of survivors and eyewitnesses compel us to reaffirm our obligation to preserve the truth, to resist antisemitism and hatred, and to commit ourselves to shaping a better world."
USC Shoah Foundation encourages you to share the following International Holocaust Remembrance Day programs, events and resources with family, friends and colleagues.
Events/Happenings
January 26
USC Shoah Foundation unveils a Dimensions in Testimony (DiT) interview with internationally celebrated author and concert pianist Mona Golabek, the inaugural DiT interactive experience to feature a second-generation (or '2G") descendent of a Holocaust survivor.
January 27
January 31
Public Lecture on "Questions of Gender and Sexuality in Interviewer Trainings and Holocaust Survivor Testimonies." USC Shoah Foundation Robert J. Katz Research Fellow in Genocide Studies Carli Snyder will discuss how USC Shoah Foundation-trained interviewers have handled issues of gender, sexuality, and sexual violence while conducting interviews in the past. Register here
The Following Organizations are holding events in observance of International Holocaust Remembrance Day
The Yad Vashem museum will unveil "The Book of Names" at the UN Headquarters in New York City on January 26; the United States Holocaust Memorial Museum will feature a special episode of its Stay Connected Live virtual series on January 27; The International Holocaust Remembrance Alliance provides an overview of many of the International Holocaust Remembrance Day events being held around the world; and UNESCO will mark January 27 with a series of events organized at UNESCO Headquarters and field offices.
Like this article? Get our e-newsletter.
Be the first to learn about new articles and personal stories like the one you've just read.