Second Polish Teaching with Testimony in the 21st Century Program Begins in Warsaw
Tue, 02/04/2014 - 4:35pm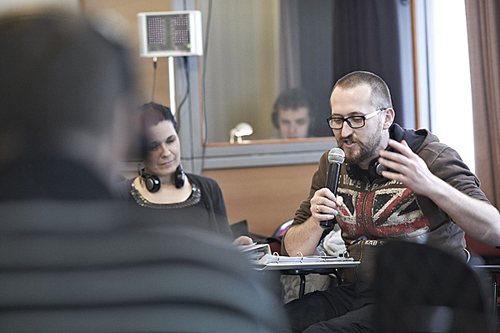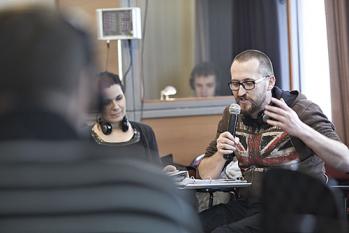 A new group of educators will learn about testimony-based education and develop their own lessons using the Visual History Archive starting today as part the second Teaching with Testimony in the 21st Century program for Polish teachers.
The weeklong session will be held at the Museum of the History of Polish Jews (MHPJ) in Warsaw, which became a Visual History Archive access site in November 2013. The participants hail from schools all over Poland and teach Polish literature, English, history, civics and ethics. Two MHPJ staff members will also attend in order to prepare new lesson plans for MHPJ's education department. Schools across Poland participate in the museum's educational programming.
USC Shoah Foundation's flagship professional development initiative, Teaching with Testimony is a two-year program that incorporates workshops, mentoring, and community building to prepare secondary school educators to search for and utilize testimony from the Visual History Archive, as well as digital learning tools such as IWitness.
Teachers convene for an initial training session in which USC Shoah Foundation's local liaisons provide instruction in using the Visual History Archive, building lessons and activities around the testimonies, ethical video editing, and other topics. Participants pilot the testimony-based lessons they've created in their own classrooms over the next year, and then reunite to present their lessons to next year's cohort and receive feedback.
Teaching with Testimony launched in 2011 and has been held in Hungary, Czech Republic, France and Ukraine. The lessons teachers have created cover a wide range of topics, from racism and Fascism to the Holocaust in literature and film. Many participants have also gone on to lead workshops, seminars and trainings about teaching with the Visual History Archive in their own communities.
USC Shoah Foundation's Visual History Archive contains 52,000 video testimonies of survivors of the Holocaust, Rwanda Tutsi Genocide and the Nanjing Massacre. The testimonies were conducted in 58 countries and in 34 languages.
Like this article? Get our e-newsletter.
Be the first to learn about new articles and personal stories like the one you've just read.